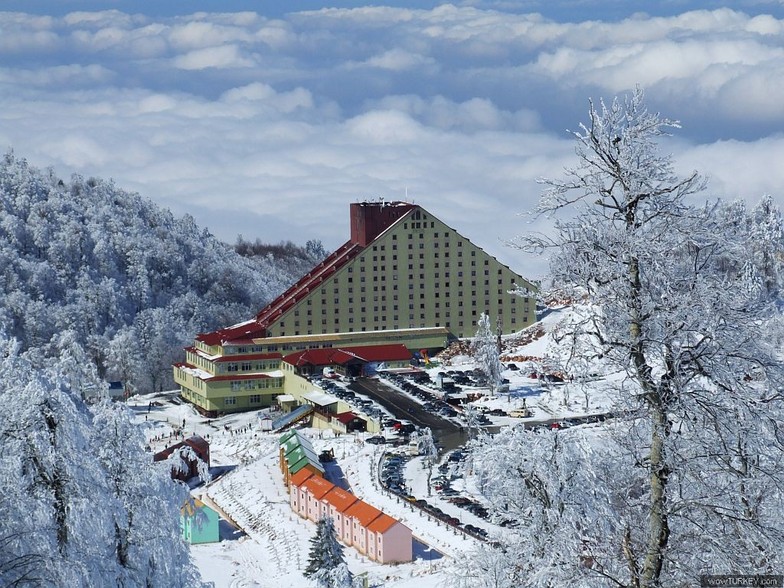 Kartepe-Kocaeli kartepe district of the ancient Greeks and Romans called Bithynia, the region of the Hittites, phrygians, Greeks, Thracians, Persians, Alexander the great empire, Roman, Byzantine, Umayyad, Anadolu selcuklu State, Latins, Byzantines and was the headquarters of the Ottoman Empire. On 6 March 2008 the county have the status of Kartepe.
All will come to your mind as well as kartepe winter sports, snowboarding, big foot, snowmobile and hiking, climbing, volleyball, paintball, basketball, football, hiking, biking, ATV activities such as you can participate in. Masukiye in kartepe, you can do hiking in wooded areas with plenty of oxygen, you can find restaurants for every budget where you can eat the best tasting trout in trout valley, from the creek and make a picnic in a beautiful recreation area fish you can keep. In a half hour swim in Sapanca lake, water-ski, you can stroll on the lake with a rented boat.
Commemorate these beauties with your camera and enjoy the unique view, your hot by the fireplace where you can sip your tea or wine in the vicinity.
Kartepe snow outside eating sausage bread, which is only 15 km away masukiye classic in buttery, soft, a scent that fascinates you I would recommend eating the trout on the tile. Almost everything here is cooked in a wood brick oven and is served; cheese, mushrooms, meatballs. In addition to these grilled chicken and meat with different kinds of olive oil and plenty of variety, salads, desserts, and even inveterate a tea to drink in the beauty that will those who love Him.